---
EXPERIENCED AND QUALIFIED ACCOUNTANTS
We are an independent firm of chartered accountants working for 70 years in accounting, financial engineering and international tax advice. Our team of professionals advise national and international groups as well as HNWI.
Our firm is continuously investing in its future and expanding its team of experienced colleagues.

We have an immediate opening for SEVERAL EXPERIENCED AND QUALIFIED ACCOUNTANTS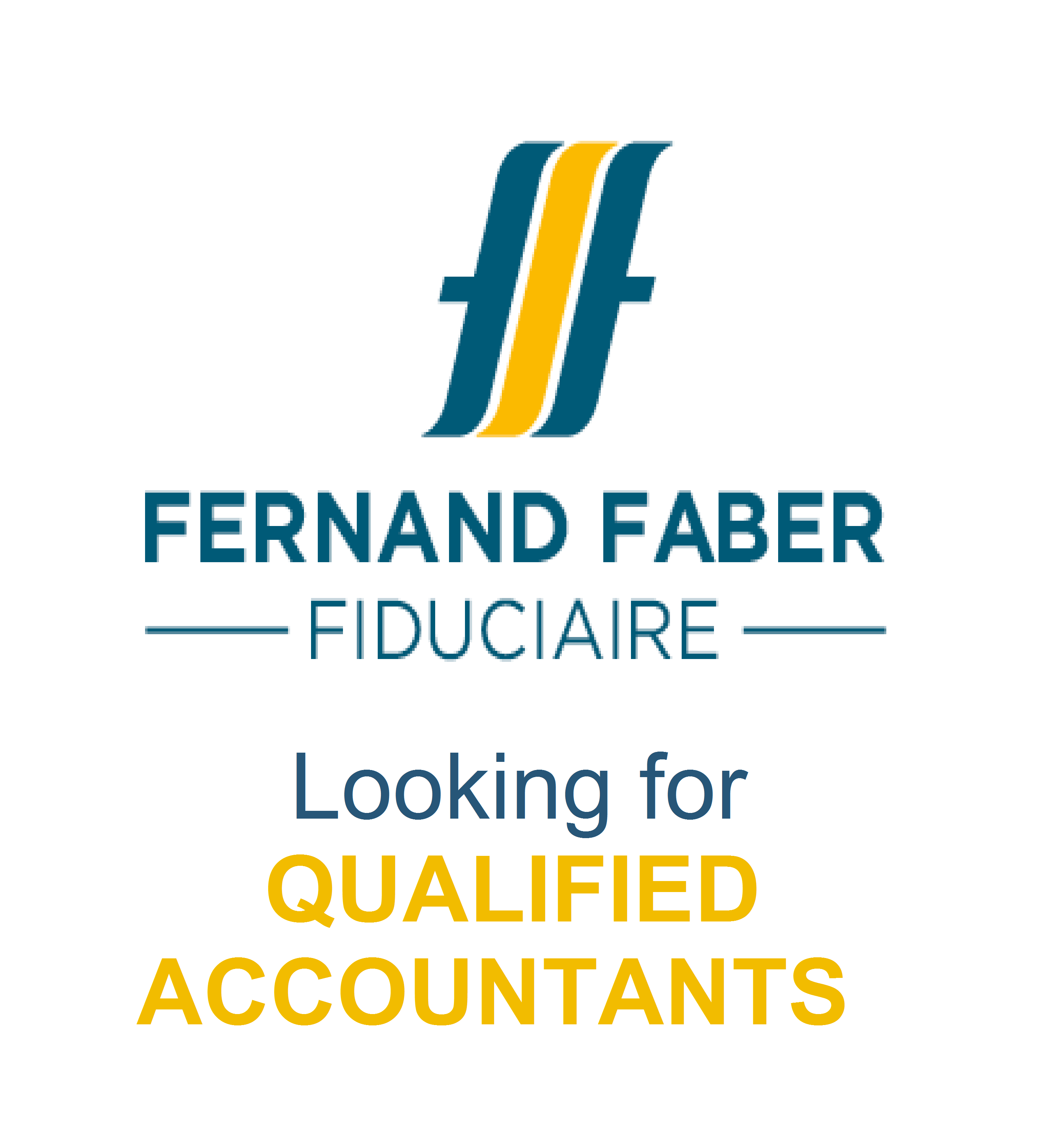 -You have worked several years in an accounting firm in Luxembourg.
-You are interested in setting up annual accounts and you can prepare balance sheets of commercial and/or soparfi companies.
-You have good knowledge in Luxembourg VAT legislation.
-You are able to work on various files simultaneously.
-You speak at least two out of the following three languages : French, English, German

Then, please contact us. We are looking for dynamic people who want to join our boosting accounting department for working on commercial and/or soparfi companies in various fields.

Working at FFF means :

-Working together in a young and professional team
-Being in a multicultural and pleasant environment in the city center
-Receiving attractive benefits
-We invest in you and your ambitions: you will work with highly experienced colleagues in an international environment.
-We shape your career: you will gain experience through opportunities and responsibility by liaison with clients and their advisors.

If you want to join us, please see below, and contact us for meeting us personally in our offices in the city center.